Honeywell Intelligrated – ZoneFlex
I modeled the main red truck and the generic cars, the highway environment, and the "neighborhood mode" warehouse visualization. I developed the lighting and materials. I delivered concept art and production files, and final animation was completed by the studio.
Cinema 4D + Octane Render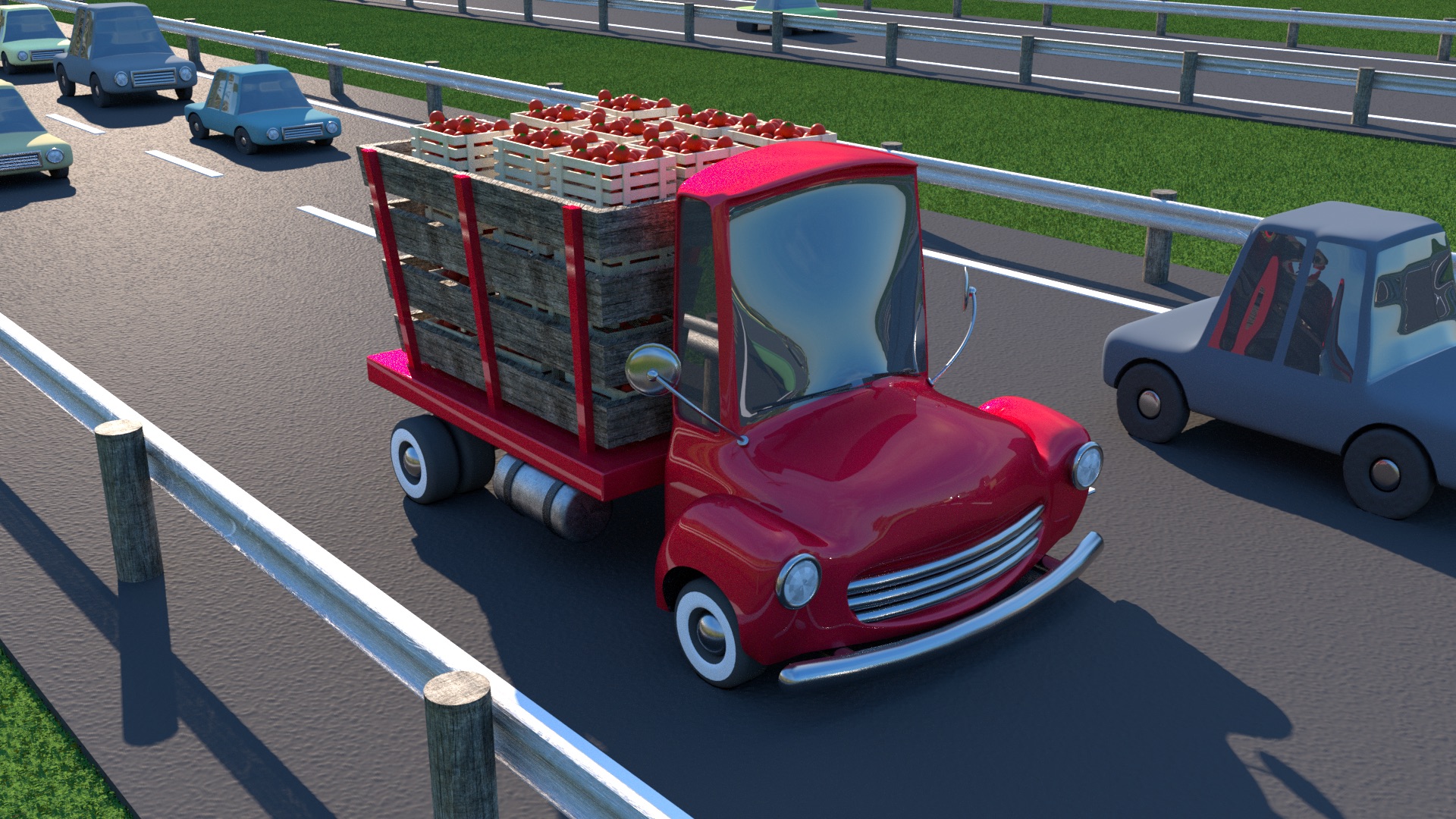 Ohio's Hospice "Story Garden" Kiosk
I modeled and animated the kiosk based on a simple floor plan and a sketch of the kiosk. The woman is a stock model.
Cinema 4D + Octane Render
Construction Products Manufacturer – House
I built this model of a house from scratch to showcase the variety of aspects of a house's construction that would include products from a single manufacturer.
Cinema 4D + Octane Render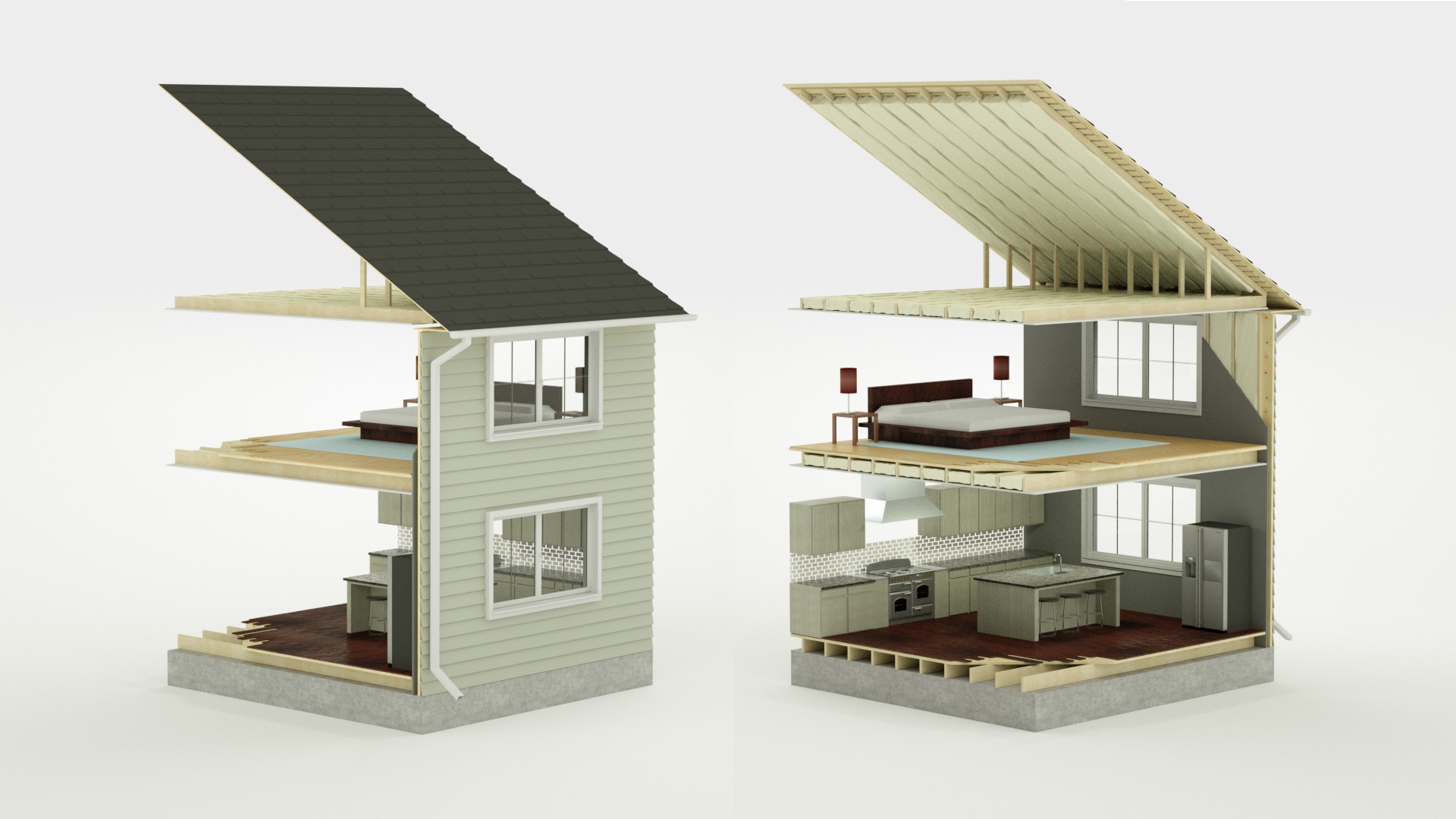 Airstream – Air Ride Suspension Option
I rigged and animated a 3D model of the specialized "air ride" suspension upgrade available on Airstream vans. I also did a 2D visualization of the benefits of the air ride suspension while driving, using only a photo of the vehicle.
Cinema 4D + After Effects

Dayton Superior – Various Projects
Using CAD drawings and schematics, I visualized potential applications of various concrete forming, support, and safety products.
Cinema 4D + Octane Render

GMI – Link
I placed the whiteboard products into a stock office environment, which I modified to fit the project.
Cinema 4D + Vray
Hi! I'm Brian Ward
I create animated explainers, advertising, and social media content to help brands capture attention, convert customers, and grow better-informed, more-engaged audiences.
I've worked on a broad variety of projects over my 15-year career, but these days I focus on 2D character-driven animation.
If your company helps people or makes the world a better place, I'd love to discuss working with you. We will quickly figure out if we're a good fit, then we'll get your project started.